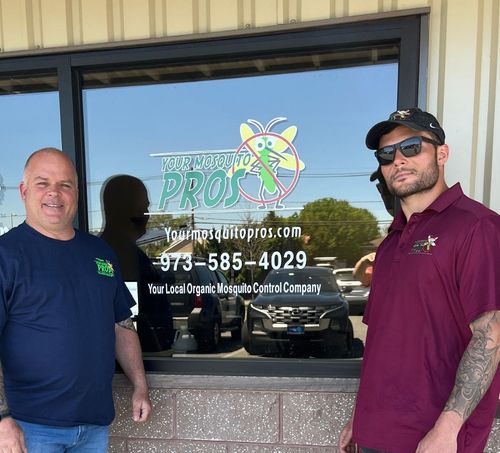 It all started in 2003 when my youngest sister was born. We did not know it at the time but she was incredibly allergic to mosquitoes. At the beginning of April she would develop welts and they would stay until the end of September. My father, after years of seeing his daughter continuously have her summers ruined by mosquitoes, decided that there had to be a way to help. He started applying his proprietary blend in our own backyard and the results were phenomenal! My sister could finally enjoy her summers again! The success of his solution made him consider how many other people have experienced something like this and how he could help them.
At Your Mosquito Pros we have first-hand experience with the damage that mosquitoes cause. We understand that they are much more than just an annoyance to people but that they disable people from truly enjoying nature and the Great Outdoors.
Our company's mission statement has been the same since our start in 2018: to provide protection for people and help them reclaim their outdoor space. Fast forward 4 years later Your Mosquito Pros has matured from a local mosquito and tick control company to a statewide enterprise soon to be offering mosquito and tick control throughout the entire country. Your Mosquito Pros are here to help aid you in the fight against mosquitoes!
Lowering the mosquito and tick population on your property will significantly decrease the risk of mosquito/tick-borne diseases, such as Zika, West Nile Virus and Lyme disease.
Our trained, educated and fully insured technicians will address any questions or concerns you may have. Learn more about our organic and hybrid solutions
Immediate results guaranteed. If at any point you feel as though the mosquito activity has increased, please let us know and we will do an additional application free of charge.