If you're like most people, you probably enjoy spending time outdoors in your yard during the spring and summer months. However, if you live in an area of New Jersey that is prone to ticks, then you may find yourself staying inside to avoid these bloodsucking pests. Ticks are known for carrying diseases that can pose a serious threat to both your health and your pets' health. That's why it's important to take steps to prevent ticks from invading your yard in the first place. At Your Mosquito Pros, we know firsthand the damage these kinds of pests can cause, so we developed an eco-friendly tick prevention formula to keep your New Jersey home or business free of these parasites.
Common Hiding Spots for Ticks
Ticks are difficult to spot because they're small and able to hide in many places. People often believe they only lurk within treetops, but actually, they're more commonly found near the ground. Ticks cannot jump or fly, so they require direct contact with their prey. You're likely to find them in these areas around your residential or commercial property:
Overgrown Shrubs or Grasses

Fences and Walls

Bird Feeders

Leaf or Wood Piles

Low-Hanging Branches
Why Are Ticks a Problem?
Ticks are resilient pests that seem to be able to sneak around anywhere. They live in tall grass and wait patiently for a host to walk by before latching on and crawling to a place where the skin is thinner. These parasites are most active in the spring and summer when their prey is outside and moving around.
Many people think that ticks are harmless pests that are nothing more than creepy, but, in reality, they have a dangerous habit of transmitting diseases that require serious treatment from a doctor, including:
Anaplasmosis
Rocky Mountain Spotted Fever
Lyme Disease
And More
Without any tick treatment in place, your pets can also be affected by ticks. Dogs are the most likely to get bitten and can contract diseases such as:
Canine Ehrlichiosis
Babesiosis
Hepatozoonosis
And Others
It's vital to your health and your pets' health that you make tick control a priority. All it takes is one bite to cause significant medical problems and expensive bills! Your Mosquito Pros is dedicated to your safety, so please reach out to us for professional pest control.
How Can You Keep Ticks Away From Your Yard?
Remove unnecessary brush
Keep the grass cut short
Move woodpiles to the edge of the property
Create a barrier of woodchips or gravel around the perimeter
Perform regular tick checks on your pets and your family
Even with these measures, it is still possible for ticks to hitch a ride on other animals and make their way into your outdoor space. Fortunately, the tick treatment sprays we use not only prevent these pests from entering your lawn, but also eradicate the ones that are already there. Our professional pest control experts know just where to look for these bloodsuckers and take proper action to ensure these spaces receive extra attention.
Protect Your Pets and family
One-time use products like topicals or personal sprays can be easy to forget to apply when going outside, and tick collars, shampoos, and medication can be expensive and invasive to your pet. That's why it is important to take steps to prevent ticks from invading your New Jersey yard in the first place. With the Your Mosquito Pros tick control spray, you can cover your outdoor space in an eco-friendly barrier that eradicates ticks, keeping your family and pets safe.
Tick Control Spray
Our tick spray was created with the safety of your family and pets in mind. Our organic formula is eco-friendly, so you never have to worry about harsh chemicals damaging your outdoor space or making your family sick. We also offer our services to commercial establishments seeking an environmentally friendly tick prevention spray.
If ticks aren't the only nuisance invading your outdoor space, check out our other pest control services from Your Mosquito Pros that take care of mosquitos and other flying insects. Our technology has seen a 90–95% reduction in mosquito activity, so don't suffer another day and call our professional mosquito company for pest control.
How Much Does Tick Control Cost in New Jersey?
At Your Mosquito Pros, we believe everyone deserves a pest-free outdoor space, so we're happy to provide affordable tick prevention services to New Jersey residents and businesses at an affordable rate. Our tick treatment costs vary depending on the square footage of your property, but you can contact us for specific pricing information. No matter how frequently you need our team to come around, you can expect the same superior service at a great price!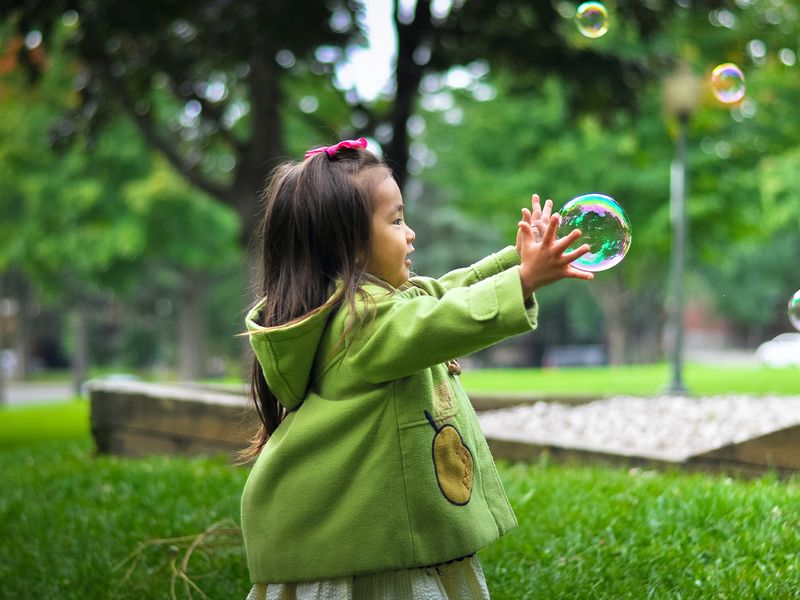 Why Choose Our Tick Prevention Services?
Our company has firsthand experience with the frustrations of everyday outdoor pests. We understand how stressful it can be to try to keep your property safe from them, which is why we're here to offer our professional pest control services throughout New Jersey. Our flexible tick control options will keep your household or business safe while ensuring ticks stay gone for good.
The Your Mosquito Pros team is committed to providing a positive client experience for all of our residential and commercial customers in New Jersey. We guarantee your complete satisfaction, or we'll come back to make it right free of charge. You can trust our team to keep mosquito and tick populations under control around your property.
Reclaim Your Space With Your Mosquito Pros
Start enjoying your outdoor space again by calling the professionals at Your Mosquito Pros for tick prevention and tick control. We have been providing New Jersey homes and businesses with pest control since 2018. With our expertise and regular maintenance, you can keep ticks out of your yard and off your family and pets. Contact us today to get back your peace of mind when enjoying your yard.